Surrendering a Pet
Often a pet is surrendered because an owner feels they have no other choice or is unaware of resources that can keep their pet in their home. We may be able to help you find alternatives to surrendering your beloved pet.
1. Best Option for Your Pet
The best possible option is for your pet to stay with you. There are many resources available that could help you address medical or behavioral challenges. If you are facing financial hardship, programs exist to help you while you get back on your feet.
Alternatives and Resources:
Many pet-related problems are solvable! Talk to our staff about your situation. Whether it's a behavior problem, a housing issue or another kind of crisis, we're here to help and advise you. BARCS has programs and resources in the following areas to help pet owners in crisis:
Behavior Issues
Cost of Medical Care
Cost of Supplies/Food
Housing Options
Too Many Pets / Spay and Neuter Needs
Please email or call our resource center for help keeping your pet: info2barcs@gmail.com or (410) 396-4695.
Click here for a full listing of solutions for pet owner in need
PLEASE never let your pet loose on the street thinking it will have a better chance of survival. Animals are like humans and need food, shelter, water and care. On the street, they will suffer, starve and risk being injured by a car or malicious person.
If your pet is at the end of their life and you need assistance with euthanasia services, please click here.
2. Second Best Option for Your Pet
The second best alternative is to find your pet another family through a process called "rehoming." This is where your pet goes from your home directly to the home of their new family without a stop at the shelter. This is the best option if you are unable to keep your pet.
Click here for tips on rehoming your pet.
Our partners at The Petco Foundation offer an online rehoming service, Adopt-A-Pet.com. On this site, you can fill out a profile about your pet and families looking to adopt can review it. Potential adopters will fill out an application, pay a small adoption fee to Adopt-A-Pet (that will later be donated to a shelter) and then a meeting will be coordinated. You can visit the link above for more information. If you choose to list your pet elsewhere online (Craigslist, Facebook, etc.), make sure that you check references to ensure the person is responsible and ask that they reach back out to you in the event that they can no longer care for your pet.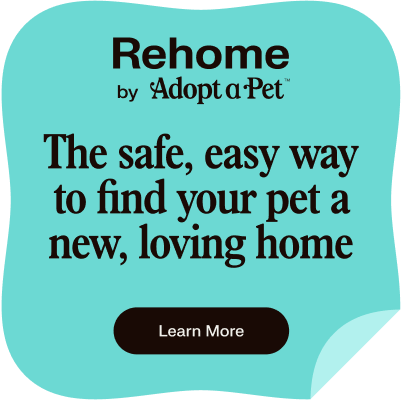 3. Surrendering Your Pet to BARCS is a Last Resort
The last option is for you to turn your pet into our shelter. BARCS requires scheduled appointments for animal surrender in an effort to better serve the public and public pets. This new program will not change BARCS' status as Baltimore City's only open-admission shelter but is a benefit to pet owners in need of surrendering their animals. Surrender by appointment marks an end to long lines, long wait times and the crowded and chaotic over the counter process where animals are turned over to BARCS with little-detailed information being exchanged. This new process will help determine the best option for both the pet and owner.
This program provides owners with new, convenient and extended appointment hours, high-quality service and the critical attention necessary to make the most informed decision about their pet's future.
To make an appointment, please call (410) 396-4695 or send an email to info2barcs@gmail.com.
Bringing in Stray Animals
Too often owners lose their pets and never reunite with them. Please visit our Lost and Found page to learn more about what you can do to prevent a loss. Per the state law, a shelter must hold a stray animal for 3 business days for an owner to attempt to find it. After that time, the animal may be placed up for adoption, sent to rescue or euthanized if not reclaimed by its owner.
If you find a stray animal, please either hold on to it while helping to look for its owner (posters, posting photos on local lost and found Facebook groups, etc.) or take it to the shelter in the County where you found it. This will help aid the owner in finding their pet.
BARCS accepts walk-ins for stray animals and animals with a medical emergency, when an appointment is not an option for the finder. Our walk-in hours are weekdays from 2 - 5 p.m. and weekends from 11 - 3 p.m.
I'm Seeing Outdoor Cats in my Neighborhood
If you see un-owned cats roaming outside, help us get them spayed/neutered and vaccinated by contacting our Community Cats Program. The TNR process (trap, neuter, return) will help lower the population of outdoor cats. If you need help with outdoor cats in Baltimore City, please contact us at barcscommunitycats@gmail.com or (443) 240-8530, or the Maryland Feline Society at attnr@mdfelinesociety.org.
Found a Kitten?
Click here for guidelines on best actions when you find a stray kitten or litters of kittens.